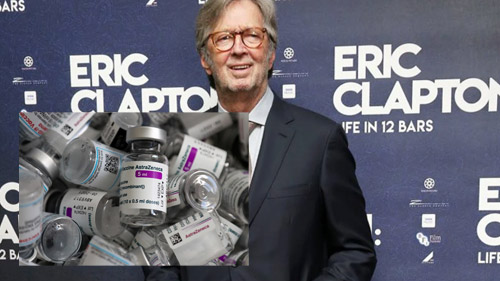 "Eric Clapton railed against the coordinated vaccine safety 'propaganda', claiming he suffered severe side effects after taking AstraZeneca's COVID shot.
In a message to his producer, Clapton, a lockdown skeptic, said his hands and feet became 'useless' after taking the jab – prompting fears he would never perform again.
'I took the first jab of AZ [AstraZeneca] and straight away had severe reactions which lasted ten days,' Clapton wrote to music mogul Robin Monotti Graziadei.
'My hands and feet were either frozen, numb or burning, and pretty much useless for two weeks, I feared I would never play again…'
'I should never have gone near the needle,' Clapton continued. 'But the propaganda said the vaccine was safe for everyone.'"
Sign up for our free e-mail list to see future vaticancatholic.com videos and articles.