boingboing.net
October 9, 2019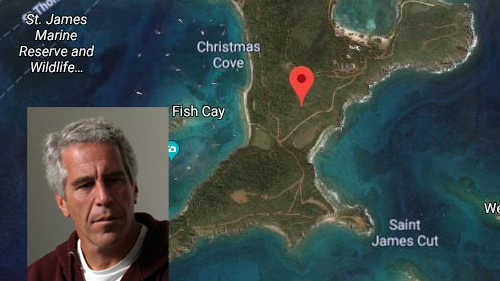 You may have already heard about Jeffrey Epstein's Caribbean island, Little St. James, and its mysterious temple. Now, the Miami Herald has a report on the apparently nefarious means Epstein used to buy a second island called Great St. James Cay. Per the report, the owner was determined not to sell to Epstein in light of Epstein's 2008 conviction. Epstein was undeterred:
According to records examined by the Miami Herald and McClatchy, and interviews, Epstein set up an opaque limited liability company, or LLC, making it appear in the negotiations that the true owner was one Sultan Ahmed bin Sulayem, a wealthy Dubai businessman with connections to the royal family. A $22.5 million deal was worked out.
Only after the deal was consummated and work permits were pulled did it emerge that Epstein might be the actual owner. It wasn't until his July arrest, however, that he officially declared in an affidavit that he owned the second island.
Sultan Ahmed bin Sulayem asserted that Epstein made the purchase without his permission or involvement:
Sultan is his name, not his title — confirmed through an aide that Epstein had asked to use his name in an unspecified business bid but was told no.
It appears Epstein used it anyway.
Sign up for our free e-mail list to see future vaticancatholic.com videos and articles.