globalresearch.ca
April 7, 2020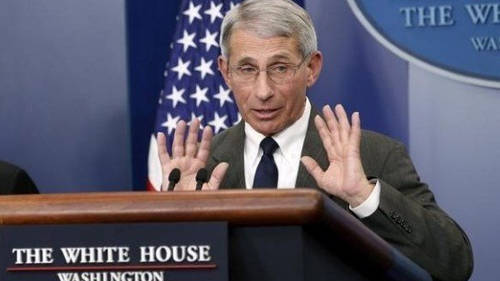 "Dr. Anthony Fauci and two co-authors published an article on March 26, 2020 in the New England Journal of Medicine.
Anthony Fauci is head of the National Institute of Allergy and Infectious Diseases. In the article, linked below, he states that COVID-19 may turn out to be comparable to a seasonal flu or similar to two relatively minor flu pandemics in 1957 and 1968. It is estimated that seasonal flu kills about 500,000 people globally every year and the two flu pandemics he cited each are thought to have killed about a million people globally. Below is an excerpt of the article.
Covid-19 — Navigating the Uncharted
'On the basis of a case definition requiring a diagnosis of pneumonia, the currently reported case fatality rate is approximately 2%. In another article in the Journal, Guan et al. report mortality of 1.4% among 1099 patients with laboratory-confirmed Covid-19; these patients had a wide spectrum of disease severity. If one assumes that the number of asymptomatic or minimally symptomatic cases is several times as high as the number of reported cases, the case fatality rate may be considerably less than 1%. This suggests that the overall clinical consequences of Covid-19 may ultimately be more akin to those of a severe seasonal influenza (which has a case fatality rate of approximately 0.1%) or a pandemic influenza (similar to those in 1957 and 1968) rather than a disease similar to SARS or MERS, which have had case fatality rates of 9 to 10% and 36%, respectively.'
It is not over yet, but this is much less than what our hysterical media and politicians have led us to believe. In the beginning of this historic, media-fueled panic, it sounded like millions would die in the US alone and tens of millions, if not hundreds of millions, globally."
Sign up for our free e-mail list to see future vaticancatholic.com videos and articles.