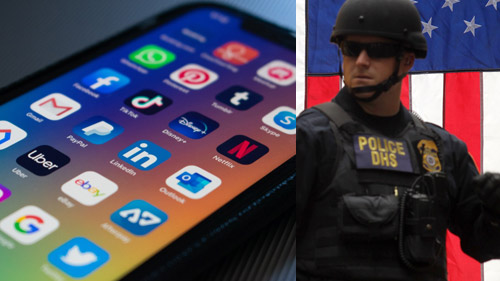 "The Department of Homeland Security's (DHS's) controversial 'Disinformation Governance Board' was recently shut down after First Amendment concerns but the DHS seemingly still intends to continue its 'disinformation' work.
A recent report from the Homeland Security Advisory Council's 'Disinformation Best Practices and Safeguards Subcommittee' states that while 'there is no need for a separate Disinformation Governance Board..the Department must be able to address the disinformation threat streams that can undermine the security of our homeland.'
The report was produced after DHS Secretary Alejandro Mayorkas asked the subcommittee to make recommendations for how the DHS can 'most effectively and appropriately address disinformation that poses a threat to the homeland while protecting civil rights and providing greater transparency across this work.'
In the report, the subcommittee provides a broad definition of disinformation, outlines how the DHS detects and mitigates information that falls under the scope of this definition, and provides the subcommittee's recommendations.
The far-reaching definition of disinformation includes both deliberate and unintentional spreading of 'falsehoods.' The subcommittee also deems the 'intentional spreading of genuine information with the intent to cause harm' to be a form of disinformation and uses 'moving private and personal information into the public sphere' as an example of this type of disinformation.
The report outlines how several US government agencies that fall under the DHS's purview, including the Office of Intelligence and Analysis (I&A), the Federal Emergency Management Agency (FEMA), and Customs and Border Protection (CBP), surveil online messages, forums, and social media to identify disinformation, 'rumors,' and 'attitudes related to migration.'
It also notes that the Cybersecurity and Infrastructure Security Agency (CISA), which also falls under the purview of the DHS, flags 'disinformation campaigns utilizing social media' to social media companies 'for whatever action those companies see fit to take.'
In the recommendations section of the report, the subcommittee insists that the DHS's work on disinformation is 'critical' and that the DHS 'needs the ability to identify, analyze, and, where necessary, address certain incorrect information.'
The subcommittee adds that the DHS should be able to flag disinformation to social media platforms:
'The Department can and should also bring such disinformation to the attention of other government agencies for appropriate action and to platforms hosting the falsehoods. It is for the platforms, alone, to determine whether any action is appropriate under their policies.'"
Sign up for our free e-mail list to see future vaticancatholic.com videos and articles.