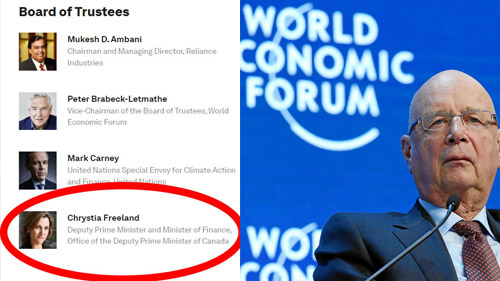 The following information is taken from weforum.org:
"The Honourable Chrystia Freeland is Canada's Deputy Prime Minister and Minister of Finance...
Ms. Freeland went on to various roles at the Financial Times of London. She then served as deputy editor of the Toronto-based Globe and Mail between 1999 and 2001, before returning to the Financial Times as deputy editor and then as United States managing editor. In 2010, she joined Canadian-owned Thomson Reuters. She was a managing director of the company and editor of consumer news when she decided to return home and enter politics in 2013... She is a member of the Forum's Board of Trustees."
Sign up for our free e-mail list to see future vaticancatholic.com videos and articles.