lifesitenews.com
July 12, 2020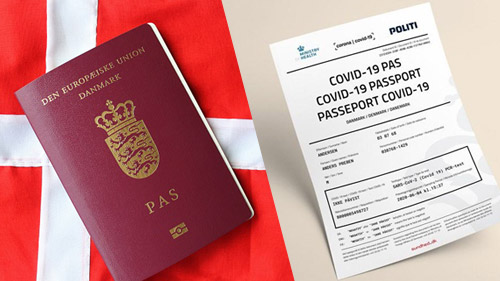 "Denmark is offering its citizens a passport declaring them free from the coronavirus.
Danes interested in carrying proof that they are COVID-free when they travel are invited to be tested for the virus. If they test negative, they can download a document saying so within seven days. Reserving the test, checking the results, and receiving the passport can be done over the 'Coronaprover.dk' website.
This is believed to be the first 'coronavirus passport' in Europe. So far, its purpose is solely to facilitate travel.
According to the U.K.'s Independent, Denmark's health minister praised the measure.
'With the new Covid-19 passport, we now have a digital offering for Danes who need to be able to bring ... official documentation of a test on their journey,' said Magnus Heunicke.
The Independent also quoted Michael Svane, the chief executive of the Confederation of Danish Transport, saying the passport will help Danes who have to travel.
'We are in a time when, as a traveller, you encounter many obstacles. But the Covid-19 passport is easy to access and very easy to use,' he said.
The closest barrier to Danish travellers so far is their own closed border with Sweden. Danish travelers trying to enter their country from Sweden must show Danish authorities evidence that they are free from COVID-19."
Sign up for our free e-mail list to see future vaticancatholic.com videos and articles.