freebeacon.com
July 27, 2020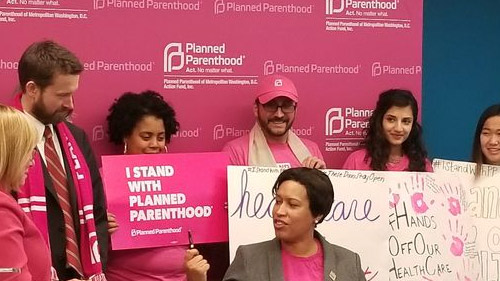 Washington, D.C., mayor Muriel Bowser (D.) issued a universal masking order for her city Wednesday but exempted lawmakers, judges, and federal employees.
The order mandates the wearing of masks in all indoor and outdoor settings where social distancing cannot be observed. No other designated profession is exempt from wearing a mask, except when a piece of work equipment would preclude mask use. Consequences for ignoring the order include fines of up to $1,000.
The mayor's office did not respond to a request for comment.
Masking mandates have prompted contentious public discussion in the United States about the limits of government and the authority of public health officials. While such officials have been unified about the safety of masks, governors and mayors have differed as to how to enact these measures.
Last week, Georgia governor Brian Kemp (R.) sued Atlanta mayor Keisha Lance Bottoms (D.) after she issued a universal masking mandate in her city, heightening national political division over the issue.
Sign up for our free e-mail list to see future vaticancatholic.com videos and articles.