independent.co.uk
April 3, 2020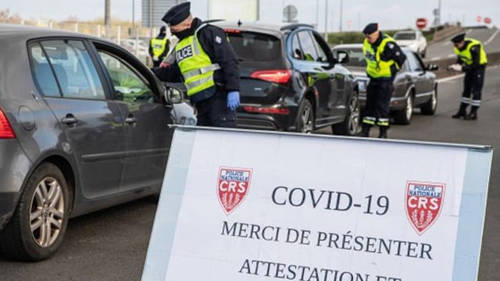 "More than 350,000 people have been fined in France for not following the rules during lockdown, according to the interior minister.
Christophe Castaner said hundreds of thousands have been penalised in the first two weeks of the nationwide quarantine, during which people can only go outside if it is deemed essential.
Those breaking the rules risk a fine of €135, which can increase to €200 if caught a second time, according to local media...
France has been in lockdown since 17 March as authorities work to combat its coronavirus outbreak.
The lockdown – initially planned for two weeks – has now been extended until 15 April.
All public gatherings have been banned, and people are only allowed outside for a list of reasons, for example to buy food or medicine.
'At the end of these first ten days of confinement, it is clear that we are only at the beginning of the epidemic wave,' Edouard Philippe, the French prime minister, said last week."
Sign up for our free e-mail list to see future vaticancatholic.com videos and articles.