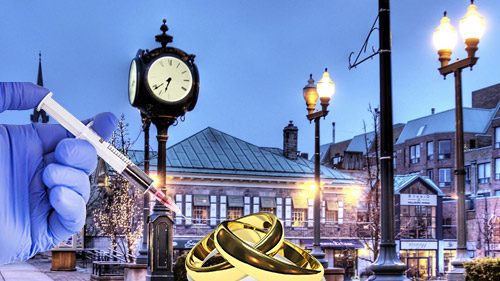 The following information was taken from the official website for the town of Oakville: https://www.oakville.ca/townhall/proof-of-vaccination.html
"Starting September 22, 2021, the Town of Oakville will require anyone 12 years of age or older to provide proof of identification and proof of full COVID-19 vaccination (or medical exemption) prior to entering or accessing any of following:
Indoor use of recreation and culture facilities, including arenas, community centres, pools, senior centres, the Oakville Centre for the Performing Arts, and Oakville Museum at Erchless Estate
ServiceOakville counter at Town Hall
Appointments for marriage licenses and ceremonies that have already been booked prior to September 22 will not require proof of full vaccination, however any new appointments for marriage licences and ceremonies will be required. Ceremonies will be held inside town hall as of November 4, 2021.
The town's requirements exceed the province's proof of vaccination regulations in an effort to provide added protection to our community and town staff from COVID-19."
Sign up for our free e-mail list to see future vaticancatholic.com videos and articles.