the-sun.com
March 19, 2020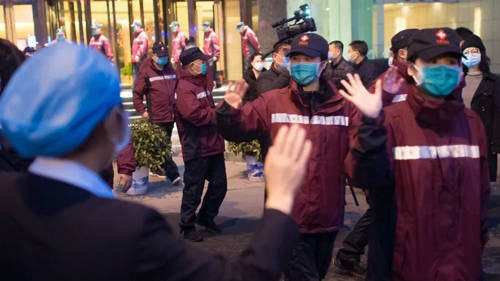 "China reported NO fresh coronavirus cases in the epicentre Wuhan or surrounding Hubei province on Wednesday - signalling the epidemic there could be passing.
China's health ministry said on Thursday that results over the past 24 hours showed 34 new cases - all detected in people arriving from abroad.
New coronavirus infections in Wuhan are now expected to dry up in a matter of days, the state-backed China Daily reported - meaning the lockdown there could be lifted.
Li, director of China's State Key Laboratory for Diagnosis and Treatment of Infectious Diseases, said: 'If no new case of the coronavirus has been reported for 14 consecutive days in Wuhan following the last reported case, we believe it will be the time when the lockdown can be gradually lifted... We expect new cases will cease to appear in mid or late March...'"
Sign up for our free e-mail list to see future vaticancatholic.com videos and articles.