lifenews.com
February 23, 2021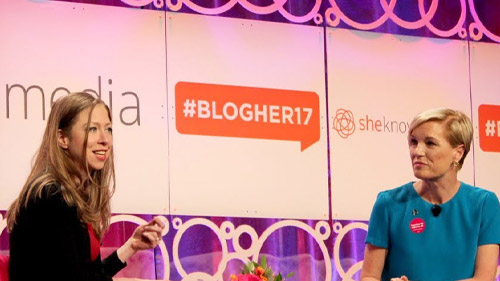 Years ago, Chelsea Clinton made the strange comment that she was upset her maternal grandmother did not have access to the Planned Parenthood abortion business.
As LifeNews reported at the time, Chelsea revealed that her much-admired maternal grandmother was the child of unwed teenage parents who "did not have access to services that are so crucial that Planned Parenthood helps provide." If her grandmother had gone to Planned Parenthood for an abortion, Chelsea would not have been born.
In a new interview with Planned Parenthood president Leana Wen, Clinton re-upped the comment:
When I was on a panel recently with Cecile [Richards], I said how much I wish that my grandmother — my mom's mom — had been able to go to a Planned Parenthood. She had unwed teenage parents who abandoned her multiple times throughout her life. She had to start working to support herself before her 14th birthday. She was aware that there was something deeply unjust about her situation, dealing with questions of menstruation and reproductive healthcare without somewhere to go...
After all, Planned Parenthood has the biggest abortion business in the United States and routinely kills more than 300,000 unborn babies and abortions. And when it comes to pregnant women, 95% of pregnant women who go to a Planned Parenthood get an abortion as opposed to giving birth or finalizing an adoption plan for their baby.
So the question remains. Why would Chelsea Clinton want her maternal grandmother to go to a Planned Parenthood abortion business when the likelihood is great that her grandmother's intention for going would be to terminate her own mother's life?
Sign up for our free e-mail list to see future vaticancatholic.com videos and articles.