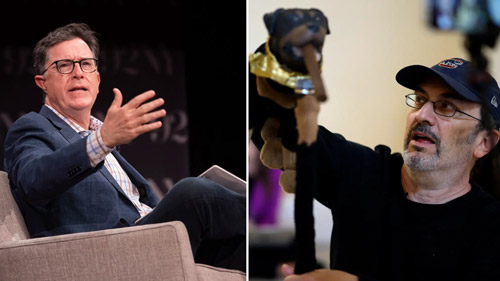 "U.S. Attorney Matthew Graves has dropped charges against a group of Stephen Colbert staffers who were arrested for trespassing in a House office building. Graves just recently requested terrorism enhancements for the first January 6 defendant who was convicted after opting to stand trial.
'After a comprehensive review of all of the evidence and the relevant legal authority, the U.S. Attorney's Office for the District of Columbia has determined that it cannot move forward with misdemeanor charges of unlawful entry against the nine individuals who were arrested on June 16, 2022 at the Longworth Office Building,' the U.S. Attorney's office wrote in a statement.
The U.S. attorney stated that because the nine staffers were not asked to leave, they could not be charged with the same crime Trump supporters have been thrown in solitary confinement for since January 6...
The move comes just days after U.S. Attorney Matthew Graves requested 'domestic terrorism' enhancements for an obstruction conviction of January 6 defendant Guy Reffit. He faces up to 15 years in prison for picketing at the Capitol of a judge agrees with the suggestion."
Sign up for our free e-mail list to see future vaticancatholic.com videos and articles.