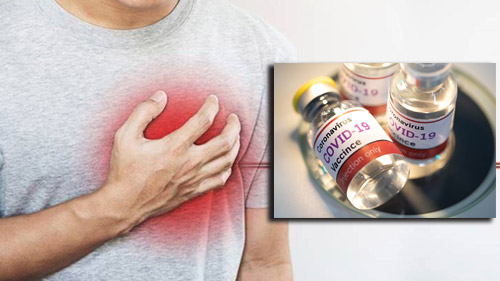 The Centers for Disease Control and Prevention (CDC) is now investigating reports of heart muscle inflammation in mRNA Wuhan coronavirus (COVID-19) vaccine recipients. According to the public health agency, "a small number" of teens and young adults reported myocarditis following their second vaccine dose. While myocarditis can occur after a bout of infection, the condition appeared in those who received the Pfizer/BioNTech and Moderna vaccines...
Myocarditis usually occurs following a bout of infection. Its symptoms include fatigue, chest pain, heartbeat problems and cardiac arrest. Around 10 to 20 people out of 100,000 suffer from myocarditis in the general population every year...
Meanwhile, the CDC posted guidance on its website alerting doctors of the "unusual" heart condition out of an abundance of caution.
Sign up for our free e-mail list to see future vaticancatholic.com videos and articles.