lifesitenews.com
February 10, 2020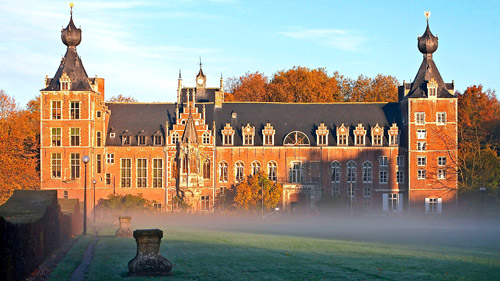 "Two prestigious Catholic universities will offer programs for the first time in Belgium to help train imams who serve as prayer leaders and preachers in mosques.
Announced at the end of 2019, the programs of study grew out of the work of an official commission 'launched after Islamist attacks in Brussels in 2016,' reported weekly newspaper The Tablet. The aim is to provide university-level education for prospective imams.
In Belgium, certain ministers of religion are paid by the government. Following the new programs supported by two Catholic universities, this also will be possible for imams, as the courses will be recognized by the state.
Flanders Today indicated that another goal of the new programs is 'to persuade people with an Islamic vocation to study at home rather than abroad.'...
Even before the establishment of a program of study to prepare imams for their service, both Catholic universities had all of the courses available to their students, according to IslamiQ.
In a second and longer step, Flanders Today continued, students will have to undergo theological formation in their religion, 'including study of the Koran and some kind of internship.'...
Flanders Today mentioned the Catholic University of Leuven was expecting around 30 students to start their six years of preparation for becoming an imam. Courses begin this month."
Sign up for our free e-mail list to see future vaticancatholic.com videos and articles.