Andy Campbell huffingtonpost.com A Catholic priest in Pennsylvania was charged with molesting a 15-year-old boy after cops say he was caught in the act. Father W. Jeffrey Paulish was allegedly found with the boy -- who was wearing no pants -- in a car on the Penn State University campus Thursday, CNN reports. Police say they discovered the 56-year-old Scranton priest and the boy while responding to the call of a suspicious vehicle. Paulish initially told cops that he was working on his homily on campus when he met the boy, who he said was in emotional distress and needed counseling. Police say he later admitted that he met the teen through the "casual encounters" section of Craigslist. Paulish said he asked the boy several times if he was over the age of 18, according to the Times Leader.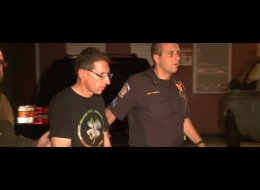 to read more click here: huffingtonpost.com
Sign up for our free e-mail list to see future vaticancatholic.com videos and articles.