lifesitenews.com
February 22, 2020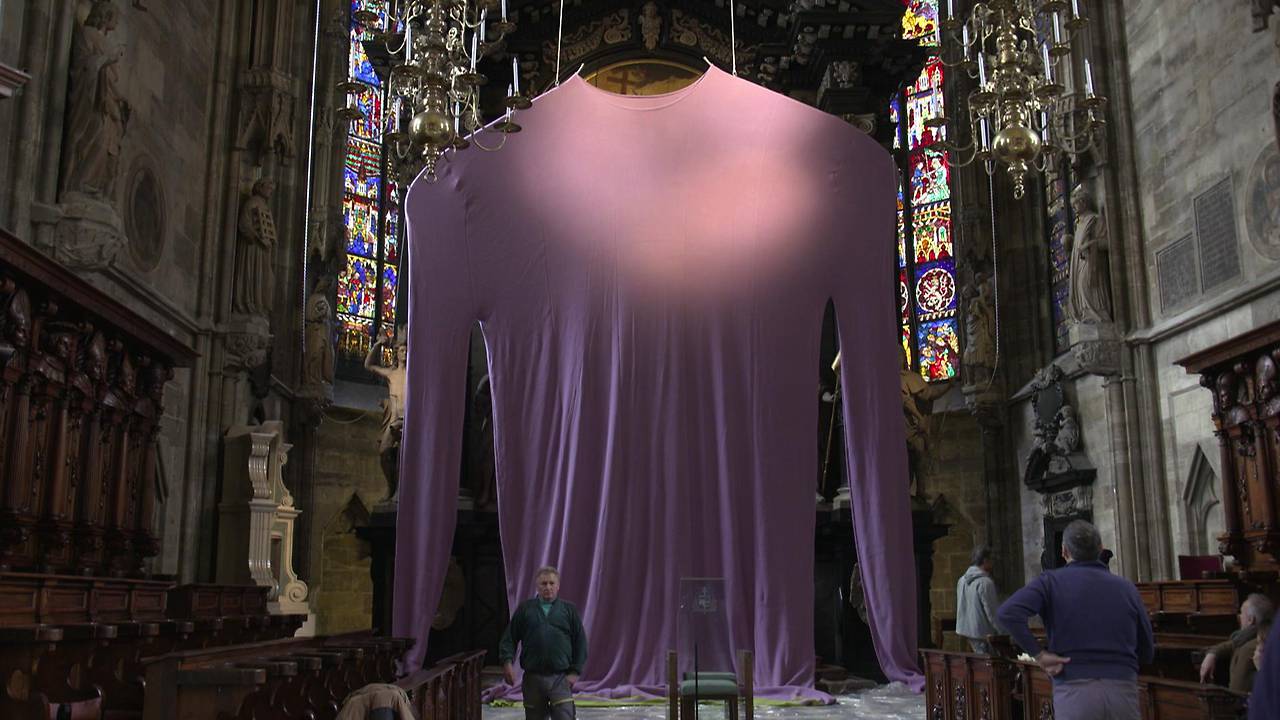 "For Lent, the high altar of St. Stephen's Cathedral in Vienna, Austria, where Cardinal Christoph Schönborn is archbishop, is covered in a larger-than-life feminine purple sweater.
The sweater, consisting of 80 square meters of material, supposedly shows 'the priority of warming love of neighbor,' according to the website of the cathedral parish. The cathedral parish claims the sweater is a modern Lenten veil (Fastentuch).
Austrian artist Erwin Wurm is responsible for the sweater. He has also created works that depict naked photographs of men with genitals showing in varying poses.
On Wurm's website, he presents photos of a number of middle-aged naked men as part of his series De Profundis. The Austrian artist painted over some of those photos in order to cover the genitalia. In other photos, they can be seen partially. One photo is painted over around the upper body of the man, with the genitalia being clearly and fully visible.
Additionally, Wurm has created images mocking priests and religious.
Apart from the sweater, other art projects by Wurm are currently presented in St. Stephen's Cathedral, a church that goes back to the 12th century."
Sign up for our free e-mail list to see future vaticancatholic.com videos and articles.