thegatewaypundit.com
April 7, 2020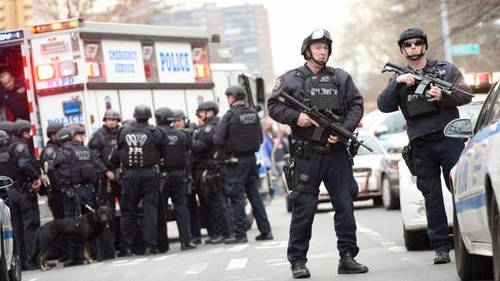 Burglaries and thefts are going up in major cities, in yet another unintended consequence of the lock-down orders being put in place by various governors and mayors across the country. What did they think was going to happen when they ordered shop owners to stay away from their own stores and leave their businesses unattended, while large portions of police departments are sick, and bleeding heart judges and wardens are letting criminals out of jail early?
Examples include a $1.3 Million jewelry store heist, a grocery store that was robbed of $300,000 from their safe, and other markets that had money and a gun stolen from them.
The Jewish Voice reports:
The NYPD has seen a 75% increase in reports of burglaries of commercial establishments from March 12, when New York City Mayor Bill de Blasio declared a state of emergency, to March 31, police officials said. The NYPD recorded 254 burglaries of businesses during that time period this year compared with 145 for the same period last year, the officials said.
Burglaries have drastically increased while other crimes have dropped. Thus far NYC has not experienced major violnce on the streets, but many predict things can become worse the longer the shelter-in-place and general shutdowns remain in place.
The biggest reason business are concerned : Fox5 pointed out on Thursday, 6,498 uniformed members of the NYPD were on the sick report which accounts for 18% of the Department's uniformed workforce. 1,354 uniformed members and 169 civilian members have tested positive for the coronavirus.
Sign up for our free e-mail list to see future vaticancatholic.com videos and articles.