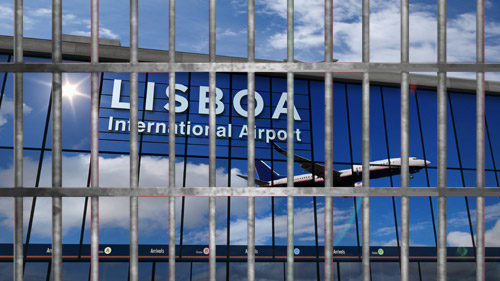 "British tourists who failed to fly back home from Portugal before travel restrictions went into effect on Tuesday, June 8, were required to quarantine at home for 10 days regardless of whether they were fully vaccinated. The mandatory quarantine sparked criticism from vacationers who already received two doses of a COVID-19 vaccine.
'I'm not terribly happy about this situation especially as I've had both vaccinations,' said Kathy Kirby, a Londoner who was supposed to vacation for five days in Portugal. 'I wouldn't have thought I would have to go through 10 days of quarantine – what's the point of having vaccinations if we end up having to quarantine?'
The U.K. officially moved Portugal to its 'amber' list of countries on Tuesday due to a rise in infections and the emergence of the Nepal variant of the Wuhan coronavirus in the country. Portugal recorded one case of the variant when the move was announced last Thursday, June 3. Great Britain's Department of Transport said that it was taking a 'safety-first approach.'
The move meant that Britons coming from Portugal starting 4:00 a.m. on Tuesday were required to get tested for the coronavirus three days before their flight, self-isolate for up to 10 days and take a PCR test two and eight days after their arrival.
Marta Gaj, a Polish national based in the U.K., had the same complaint as Kirby. She is fully vaccinated and had done COVID-19 tests at work many times, but said she still 'feels like a criminal.'
'I can't really understand it because there must be more people being killed on the roads every day than there are dying from COVID,' the 35-year-old said.
She flew to Lisbon last week and expected to return to the U.K. without any problem. But because of the U.K.'s new classification for Portugal, she had to self-isolate and pay for extra COVID-19 tests.
'The whole procedure is very complicated and it is making me feel a bit like a criminal,' she said."
Sign up for our free e-mail list to see future vaticancatholic.com videos and articles.