This is a billboard we are currently running on one of the busiest highways in the country (Interstate 405).  It's right outside Los Angeles, CA.  The billboard started on July 10, 2014.  It's estimated that 723,000 people see the billboard each week.  Donations can help us put up more billboards across the country so that people find the truth.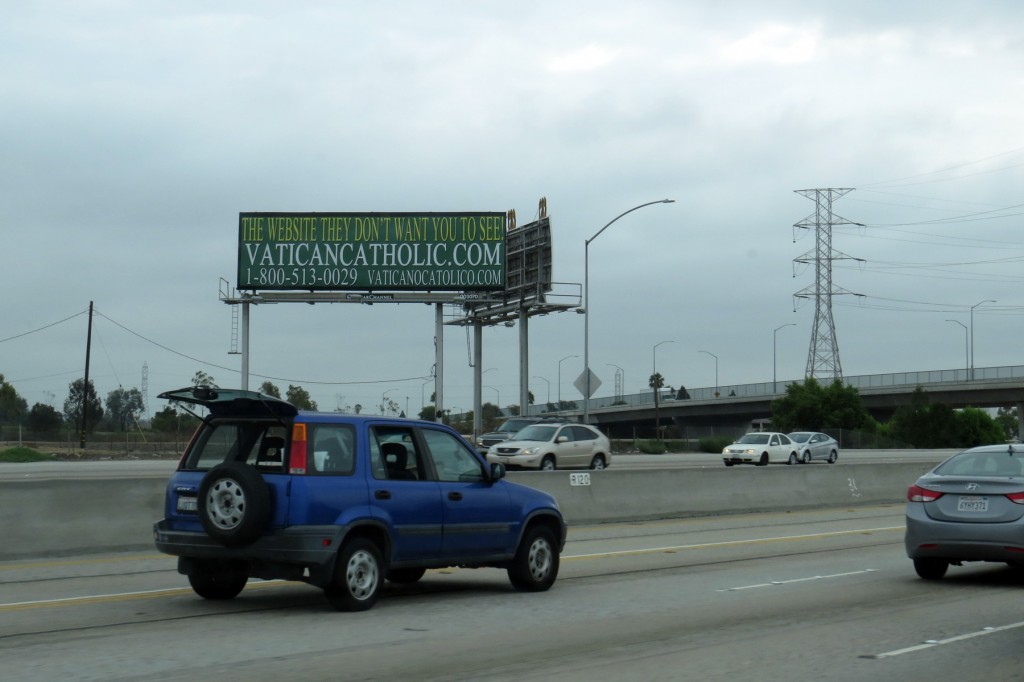 Subject: Spotted
Dear Brothers,
I was driving down the 405/110 freeway in Los Angeles CA when I spotted a billboard with your web address. I so so pleased to see it. California is experiencing such demonic actions… The people need to know the truth. Thank you for your time.
GOD bless you and the work you do.
Maria Reed
Subject: I saw one of your signs off of the 405 Fwy in CA!
Dear Dimond Brothers –
I was very happy to see your signage. I hope people will go to your website. I think it was easily viewable from the Southbound 405.
Truly,
A.J.
Sign up for our free e-mail list to see future vaticancatholic.com videos and articles.