technocracy.news
July 28, 2020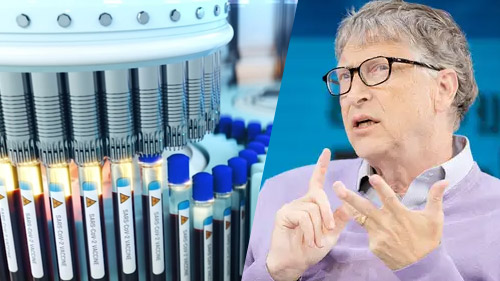 "Bill Gates has warned that multiple doses of any coronavirus vaccine could be necessary as he slammed Donald Trump's handling of the pandemic.
Microsoft billionaire Gates said 'serious mistakes' have been made by the White House as he predicted schools could be closed until fall 2021.
Speaking during an interview with Norah O'Donnell on CBS News, Gates said he had faith in the development of a coronavirus vaccine.
However, he warned it could take an 'unbelievably big number' of doses to beat the virus.
He said: 'None of the vaccines at this point appear like they'll work with a single dose'...
The Microsoft mogul emphasized that social distancing, wearing masks and developing a vaccine are now key in beating Covid-19."
Sign up for our free e-mail list to see future vaticancatholic.com videos and articles.