summit.news
April 8, 2020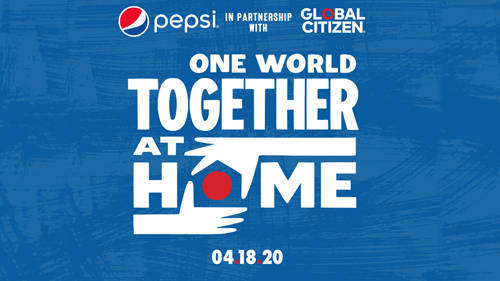 "NGO Global Citizen has teamed up with CBS, ABC and NBC to broadcast a 'One World: Together at Home' concert that will air on more than a dozen cable channels as well as radio and YouTube later this month.
The concert is set to take place on Saturday April 18 and will feature performances from numerous big ticket artists with all the proceeds going to the World Health Organization.
According to CNN's Brian Stelter, the event will be hosted by Jimmy Fallon, Jimmy Kimmel and Stephen Colbert.
'As we honor and support the heroic efforts of community health workers... One World: Together At Home... aims to serve as a source of unity and encouragement in the global fight to end COVID-19. Through music, entertainment and impact, the global live-cast will celebrate those who risk their own health to safeguard everyone else's,' Global Citizen CEO Hugh Evan said in a statement.
CNN reports that performers will include 'Alanis Morissette, Andrea Bocelli, Billie Eilish, Billie Joe Armstrong of Green Day, Burna Boy, Chris Martin, Eddie Vedder, Elton John, J Balvin, John Legend, Kacey Musgraves and Keith Urban.'
The fact that the money raised is all going to the World Health Organization may raise eyebrows given that the WHO has repeatedly amplified Chinese fake news about COVID-19
Sign up for our free e-mail list to see future vaticancatholic.com videos and articles.