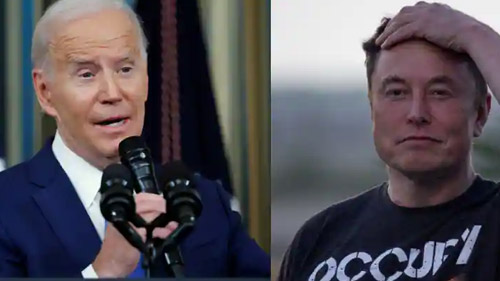 Elon Musk offered to buy Twitter for $44 billion in April. After a protracted legal fight, which included Musk trying to back out of the deal, Musk became the owner of Twitter on October 26.
US President Joe Biden noted during a Wednesday address on the midterm election results that billionaire Elon Musk needed to be "looked at" when asked whether the entrepreneur was a threat to US national security.
"Do you think Elon Musk is a threat to US national security," Jenny Leonard of Bloomberg asked. "And should the US, with all the tools you have, investigate his joint acquisition of Twitter with foreign governments, which include the Saudis?"
Biden... : "I think that Elon Musk's cooperation and or technical relationships with other countries is worthy of being looked at. Whether or not he is doing anything inappropriate, I'm not suggesting that. It warrants being looked at."
Sign up for our free e-mail list to see future vaticancatholic.com videos and articles.