toddstarnes.com
June 16, 2020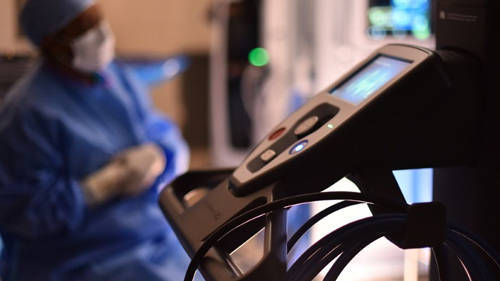 A health care employee who devoted 20 years to a Kentucky hospital told the "Todd Starnes Radio Show" Friday that she was unfairly terminated for speaking out against the Black Lives Movement in a video that has gone viral.
Tabitha Moore-Morris, who worked at Baptist Health Paducah, said her entire life was destroyed over a 3-minute video where she "committed the sin" of speaking out against the Black Lives Matter. She said that she believes that the movement does not care about "all black lives" and she insisted that her position is all lives are valuable and matter.
But the backlash has been swift. She was terminated from her job and said she has received threatening messages, including the hope that her daughters are raped. Anyone who voices support for her comment faces the threat of their lives being upended, she said.
"If you don't support Black Lives Matter, then you are their enemy and they will destroy you," she said.
In the video, Moore-Morris is unapologetic. She said that "she is proud to be a white woman, and I'm not going to ask for forgiveness for something that my ancestors did that I didn't."...
Moore-Morris said her life has been ruined. Her family can no longer pay its bills, no company wants anything to do with her and even lawyers have not returned her calls—no doubt over concern that their own livelihoods would be destroyed.
WPSD Local 6 reported that the hospital said in a statement on Friday that "it has come to our attention that an employee recently made statements on social media which do not reflect the values of Baptist Health and have caused disruption to our ability to carry out our mission to our patients and to our employees. This individual is no longer employed by Baptist Health."
West Kentucky Star said the hospital declined to answer if "employee policy includes grounds for termination related to personal behavior outside of work."
A lawyer in Paducah told WPSD that employees can be fired for comments, especially when working for a privately owned business.
"Obviously, you have a right to your opinion, but your employer has a right to maintain the reputation of its workplace," he said.
Sign up for our free e-mail list to see future vaticancatholic.com videos and articles.