gloria.tv
May 27, 2020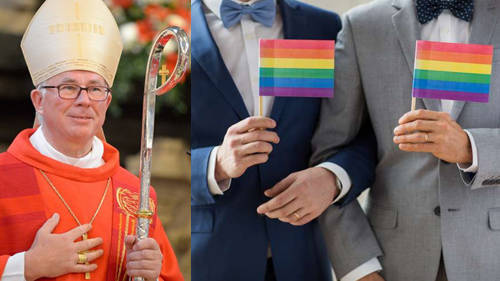 "Salzburg Archbishop Franz Lackner, the head of the Austrian Bishops' liturgical commission, tasked the liturgist Father Ewald Volgger to write a 'Benediction of Same Sex Partnerships.'
Volgger told Linz Diocese's Kirchenzeitung.at (April 28) that the Church should make up a formal "blessing" of homosexuals 'as soon as possible.'...
According to Volgger there is a 'considerable number' of bishops who wish to 're-evaluate' [gravely sinful] same-sex partnerships, i.e. drop the biblical teaching.
In Austria, gay weddings in Catholic Churches are commonplace."
Sign up for our free e-mail list to see future vaticancatholic.com videos and articles.