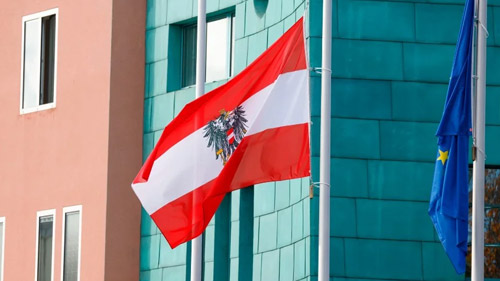 "Vaccination against the Chinese coronavirus has become compulsory for all adults in Austria as of Saturday.
Just over two months after the draconian measure was first announced, Austria has made getting vaccinated against the Chinese coronavirus mandatory for all those over the age of 18 in the country.
The new forced jab rules come into force from Saturday, but penalties for those who do not abide by the mandate will not come into effect until mid-March.
According to a report by Kronen Zeitung, Austria's Federal President, Alexander Van der Bellen, as well as Federal Chancellor Karl Nehammer, successfully signed the bill into law on Friday morning.
As a result, all those over the age of 18 in Austria will soon be required to have had the jab or face the possibility of fines, though an exception has been put in place for pregnant women, as well as for those who have been deemed unfit to take a jab due to medical reasons.
Once penalties do come into effect, however, those without an exemption who remain unjabbed will run the risk of being handed down penalties of up to €3,600.
Herbert Kickl, who serves as leader of the Freiheitliche Partei Österreichs — or Freedom Party of Austria — denounced the law, which he claimed would put Austria 'on a par with authoritarian states'...
Meanwhile, a post made by the party on social media declared that it will aim to support the nation's unvaccinated against any mandate penalties.
'The FPÖ supports citizens against compulsory vaccination,' the post on Friday read. 'We will exhaust all legal options and inform citizens how they can defend themselves against impending penalties.'"
Sign up for our free e-mail list to see future vaticancatholic.com videos and articles.