naturalnews.com
January 22, 2021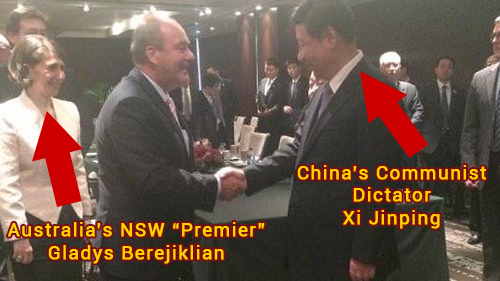 "People who refuse to be vaccinated against the Wuhan coronavirus (COVID-19) in the Australian state of New South Wales (NSW) could be banned from pubs, restaurants and even their workplaces under a radical plan proposed by NSW Premier Gladys Berejiklian.
Berejiklian said she is considering implementing regulations that would prohibit residents who have not been vaccinated from entering certain 'high-risk' venues. Government-run facilities such as police and fire stations could also be included under the plan while non-government venues would be encouraged to join.
'Clearly, opportunities to travel overseas or opportunities to enter certain workplaces or venues might be enhanced if you have the vaccine,' she said in an interview with Australia's Daily Telegraph.
'Some of those decisions could be inspired by the government, (and) some of those decisions might be inspired by the organization themselves,' she added.
The government will start rolling out the Pfizer jab next month and also has supply agreements in place for AstraZeneca and Novavax vaccines...
According to Berejiklian, the proposed regulations in NSW are meant to encourage residents across the state to be immunized. Under the proposal, venues labeled as 'high risk' would require proof of vaccination upon entry. Such places include hospitality businesses and government run-facilities like departmental buildings, police and fire stations and Service NSW shopfronts...
Berejiklian isn't the only Australian politician to suggest mandatory immunization regulations. Earlier this month, Prime Minister Scott Morrison raised the possibility that it could become a legal requirement for certain types of people to get vaccinated against COVID-19."
Sign up for our free e-mail list to see future vaticancatholic.com videos and articles.