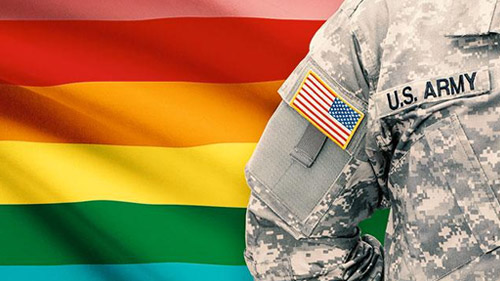 "The U.S. Army has released training materials to help soldiers adjust to using open bay showers alongside transgender service members of a different assigned sex at birth who haven't undergone sex reassignment surgery.
There are other scenarios outlined in the Army's new training, as explained by The Daily Caller. Among them include the appropriate responses when a soldier reveals he's pregnant. 'Understand that Soldiers who have transitioned gender may remain susceptible to medical conditions associated with their birth gender,' the materials state...
Soldiers have to accept living conditions with little or no privacy, including in open-bay showers, where women might find themselves bathing alongside 'a female who has male genitalia' or vice versa.
'Soldiers must accept living conditions that are often austere, primitive and characterized by little or no privacy,' the slide reads. Commanders can install new privacy features or adjust showering schedules, but no transgender-only spaces are permitted, according to the guidance."
Sign up for our free e-mail list to see future vaticancatholic.com videos and articles.