edgarcountywatchdogs.com
March 27, 2020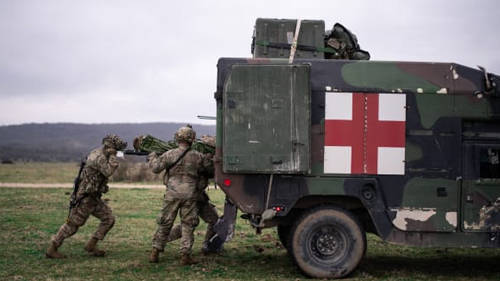 "The U.S. Army is reaching out to gauge the interest of our retired officers, noncommissioned officers and Soldiers who would be willing to assist with the COVID-19 coronavirus pandemic response effort should their skills and expertise be required.
These extraordinary challenges require equally extraordinary solutions and that's why we're turning to you — trusted professionals capable of operating under constantly changing conditions. When the Nation called — you answered, and now, that call may come again...
If interested please contact Human Resources Command, Reserve Personnel Management Directorate, at usarmy.knox.hrc.mbx.g3-retiree-recall@mail.mil or call 502-613-4911, and provide your phone number, address, email, and MOS/Branch.
LTG Thomas C. Seamands
Deputy Chief of Staff, G-1"
Sign up for our free e-mail list to see future vaticancatholic.com videos and articles.