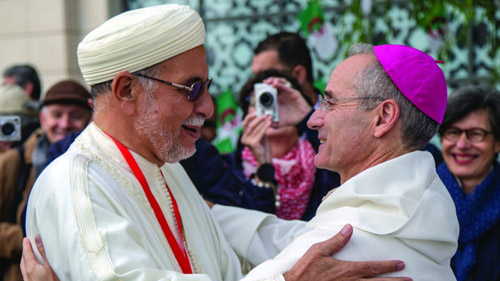 The new archbishop of Algiers has said Catholics must "abandon the idea that we have to evangelize and bring people to our truth."
"At the same time, we have to accept that there might be in Islam some truth that escapes us," Jean-Paul Vesco said during an interview with Swiss Catholic news website cath.ch on Sunday.
The North African country is 98.2 percent Muslim.
When asked about the relationship between Catholics and Muslims in Algeria, the archbishop quoted pope Francis who following his visit to Iraq last year said that Catholics "often must take risks to promote harmony."...
"This is important, human fraternity, that as men we are all brothers, and we must move forward with other religions," said Francis...
The new archbishop explained that these words of Pope Francis "express exactly what I live and what I feel."
Sign up for our free e-mail list to see future vaticancatholic.com videos and articles.