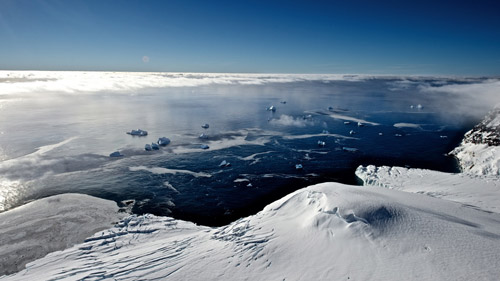 As a whole, the Antarctic has cooled by about 2 degrees Celsius in the same 40-year period (1979 to 2018) that carbon dioxide rose from 337 to 410 parts per million – meaning that the world is actually getting colder, not hotter.
A paper published in the journal Atmosphere noted that the trends from ERA5 are consistent with these observations, showing that there is a cooling trend in East and West Antarctica, while a warming trend comes from the Antarctic Peninsula.
According to graphical illustrations of the surface air temperature trends from satellite observations in the study, most of Antarctica and much of the surrounding Southern Ocean cooled during this period. The researchers posited that one-third of the 40-year cooling trend can be attributed to the Madden-Julian Oscillation (MJO). The MJO is the major fluctuation in the tropical weather on weekly to monthly timescales, characterized by its eastward-moving pulse of cloud and rainfall near the equator. It normally recurs every 30 to 60 days. This influence will likely accelerate the long-term cooling trend for Antarctica in the coming decades.
A study from Western Washington University in Bellingham showed that most of the East Antarctic Ice Sheet is cooling, with the warming constrained in the Antarctica Peninsula. With the help of satellite and surface temperature measurements, it demonstrated that Antarctica warming is false, as the satellite temperatures showed no warming in the last four decades. The southern ocean around Antarctica has also cooled since 2006, and sea ice has increased since 2012. The Larsen Ice Shelf station has also been cooling at a rate of 1.8 degrees Celsius per decade since 1995.
However, the government and the National Aeronautics and Space Administration, as well as so-called scientists, still insist on saying that climate change is here, and the planet is getting warmer.
Sign up for our free e-mail list to see future vaticancatholic.com videos and articles.