msn.com
March 2, 2020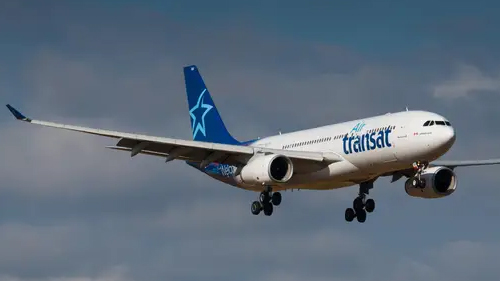 Air Transat removed a family of five Canadians from a flight after their child began coughing on the plane, prompting a demand for medical documents which they could not provide.
Emmanuel Faug, Clémentine Ferraton, and their three children were boarding Air Transat flight TS112 from Quebec to Paris when several passengers raised concern about their toddler's cough, according to the TVA Nouvelles TV network.
The couple said the girl, 21-month-old Lila, had been examined that morning by a doctor, who said she was fine to fly.
But when flight crew asked for a document to prove this, they could not provide it.
When a second doctor - another passenger on the flight - was asked to examine the baby, he also said her health also wasn't bad enough to stop them from flying, TVA Nouvelles said.
However, they were still asked to leave.
Sign up for our free e-mail list to see future vaticancatholic.com videos and articles.