healthimpactnews.com
February 18, 2021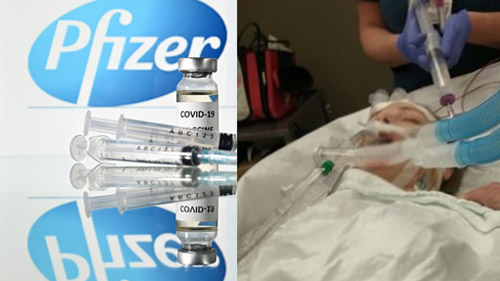 The COVID Blog is reporting that 28-year-old Sara Stickles from Beloit, Wisconsin, a healthcare worker at SwedishAmerican Hospital, has suffered a brain aneurysm and is now brain dead just 5 days after receiving the second experimental mRNA COVID injection from Pfizer.
Sadly, this is another instance reported where a young healthcare worker in the prime of their life and with no previous existing health conditions has died after being injected with one of the experimental mRNA COVID injections...
She leaves behind a young son, siblings, friends and family members who have expressed shock on Facebook at her sudden death.
Her sister Jamie Lynn Cruz announced on Facebook, February 11, 2021, that the family was saying their goodbyes because there was no hope for her recovery...
Today My mom, siblings and I were asked to come to the hospital to say our goodbyes to Sara...
As we reported yesterday, the CDC has stated on their website that there have been 1,170 deaths recorded in the U.S. following the experimental mRNA COVID injections, and according to the CDC and the FDA, NONE of them are related to the "COVID vaccines."
Sign up for our free e-mail list to see future vaticancatholic.com videos and articles.