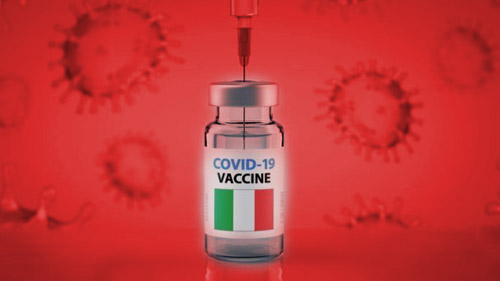 ROME — A 25-year-old Italian actress and Instagram influencer missed the 78th Venice International Film Festival and cut her vacation short after post-injection heart issues.
Ms. Ludovica Bizzaglia received her second Moderna mRNA injection on August 5, according to a video posted on Instagram. She was on vacation in Greece when she received the injection. Ms. Bizzaglia experienced sharp chest pains, shortness of breath and tingling sensations in her extremities a few days later. But she dismissed it as "anxiety" and continued her vacation to the mountains of Bormio, Italy.
Her condition progressively worsened, prompting her to believe she had a heart attack. Ms. Bizzaglia cut her vacation in Bormio short and returned to Rome to see a Dr. Massimo Massetti at the Agostino Gemelli University Policlinic. She was immediately diagnosed with pericarditis, a known, common and dangerous adverse effect from the mRNA injections...
Ms. Bizzaglia shared her experience in an Instagram video that week. A rough, incomplete translation is underneath.
Took the second dose on August 5 and after a short time, left for the summer holidays in Greece. I have always suffered from anxiety and panic attacks. Started feeling bad and decided to go to the hospital for various checks such as electrocardiogram, etc., etc. I was told I was just very anxious and was prescribed sedatives. But I went back to Rome immediately because it was no longer feasible to stay with the excruciating pain. I went to my cardiologist and he diagnosed me with vaccine-induced heart pericarditis.
She also said a few comments wished her ill-will because she was encouraging people to get the injections despite what happened to her. Ms. Bizzaglia, who has 867,000 Instagram followers, told her fans that she'll have to watch the Venice Film Festival "from my bed and in my pajamas." She provided this message to them:
"I don't want the wrong message to pass, unfortunately this can happen, it's bad luck. But the vaccine is the only way to get out of Covid-19. Long live the vaccine, now more than ever, despite everything, I would do it again not once but a million times."
Ms. Bizzaglia is known for her roles in the films "Amore 14" (2009) and "Sharm el Shaeikh" (2010). She was also in the television series Un posto al sole.
The levels of indoctrination in Italy are on full display with Ms. Bizzaglia. But now their government is taking the ultimate steps towards full dystopia. Italy is making vaccine passports mandatory for all public and private sector workers starting in October. Italy Regional Affairs Minister Mariastella Gelmini told The Local that mRNA and viral vector DNA are "the only weapon we have against COVID-19."
Sign up for our free e-mail list to see future vaticancatholic.com videos and articles.