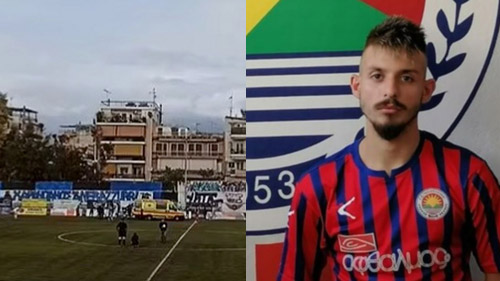 21-year-old Alexandros Lampis, an attacking midfielder for Ilioupoli FC, collapsed due to sudden cardiac arrest in the 5th minute during Wednesday's match against Ermionida.
There was no defibrillator or ambulance at First Municipal Stadium, and doctors rushed onto the field in attempts to revive him.
While an ambulance arrived 20 minutes later, the young player tragically passed away on the pitch.
Both sides were emotionally shaken, and the match was called off shortly after the medical emergency.
SDNA reported:
The 21-year-old player could not be kept alive, as the defibrillator that was on the field, was late to enter the field, while there was no ambulance on the field, which arrived after 20 minutes.
The sad news of the death of the young football player was announced by Ilioupoli, who made the tragic event known by posting on Facebook...
Sign up for our free e-mail list to see future vaticancatholic.com videos and articles.