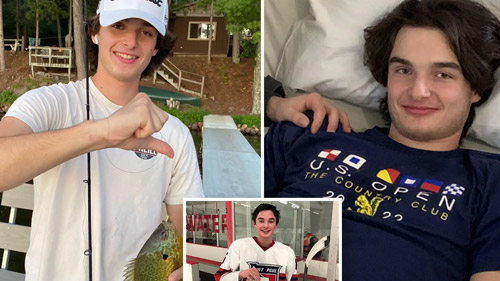 A teenage hockey player in Minnesota died suddenly over the Christmas holiday, with his death being attributed to a stroke caused by a rare cerebrovascular disease.
Cormick Scanlan, 16, died on Christmas Day after suffering a stroke on Dec. 6th.

According to Scanlan's CaringBridge page, an "Angiogram revealed that he has a rare condition called moyamoya disease."
The National Institutes of Health explains:
Moyamoya disease is a rare, progressive cerebrovascular disorder caused by blocked arteries at the base of the brain in an area called the basal ganglia. The name "moyamoya" means "puff of smoke" in Japanese and describes the look of the tangle of tiny vessels formed to compensate for the blockage
Scanlan, who was a member of the St. Paul Capitals hockey organization, reportedly underwent bypass surgery on the 15th "to repair the left side carotid artery with blood vessels from his head" in order to "eliminate chances of a stroke recurring."
Unfortunately, efforts to keep him alive were unsuccessful and he passed away on Christmas night.
Sign up for our free e-mail list to see future vaticancatholic.com videos and articles.